Signs You Need Make-Up Air
Introduction
The lack of make-up air in a building can cause serious problems. Many times the problems are not even recognized and show themselves in ways that most people do not think about. A properly designed and installed ventilation system provides environmental control by avoiding negative pressure. Uncontrolled infiltration of air through window sashes, doors and
Read More

Co-op Position
About The Company
Fluid Engineering was established in 1992 as a technical sales and engineering firm specializing in fluid control. Since its beginning the company has expanded from a single location in Birmingham Alabama to five locations throughout the southeast, providing engineering expertise and industrial equipment to its customers.
Every industry needs fluid control in some form or another, from aerospace to pharmaceuticals, metal fabrication to pulp and paper. Fluid Engineering works with these industries designing and building systems to suit their various fluid handling needs. Whether it's industrial ventilation, air pollution control, pumping systems, pneumatic conveying or chemical feed and metering, Fluid Engineering will design and install the system in addition to providing all of the necessary equipment through the manufacturers they represent.
Our Workforce
Fluid Engineering has been able to grow and thrive as a company because of its driven and knowledgeable sales and application engineers. These individuals rely on their background and experience in various engineering disciplines to accomplish a multitude of different tasks on a daily basis. They have a strong work ethic and are dedicated to serving their customer's needs in a timely and professional way.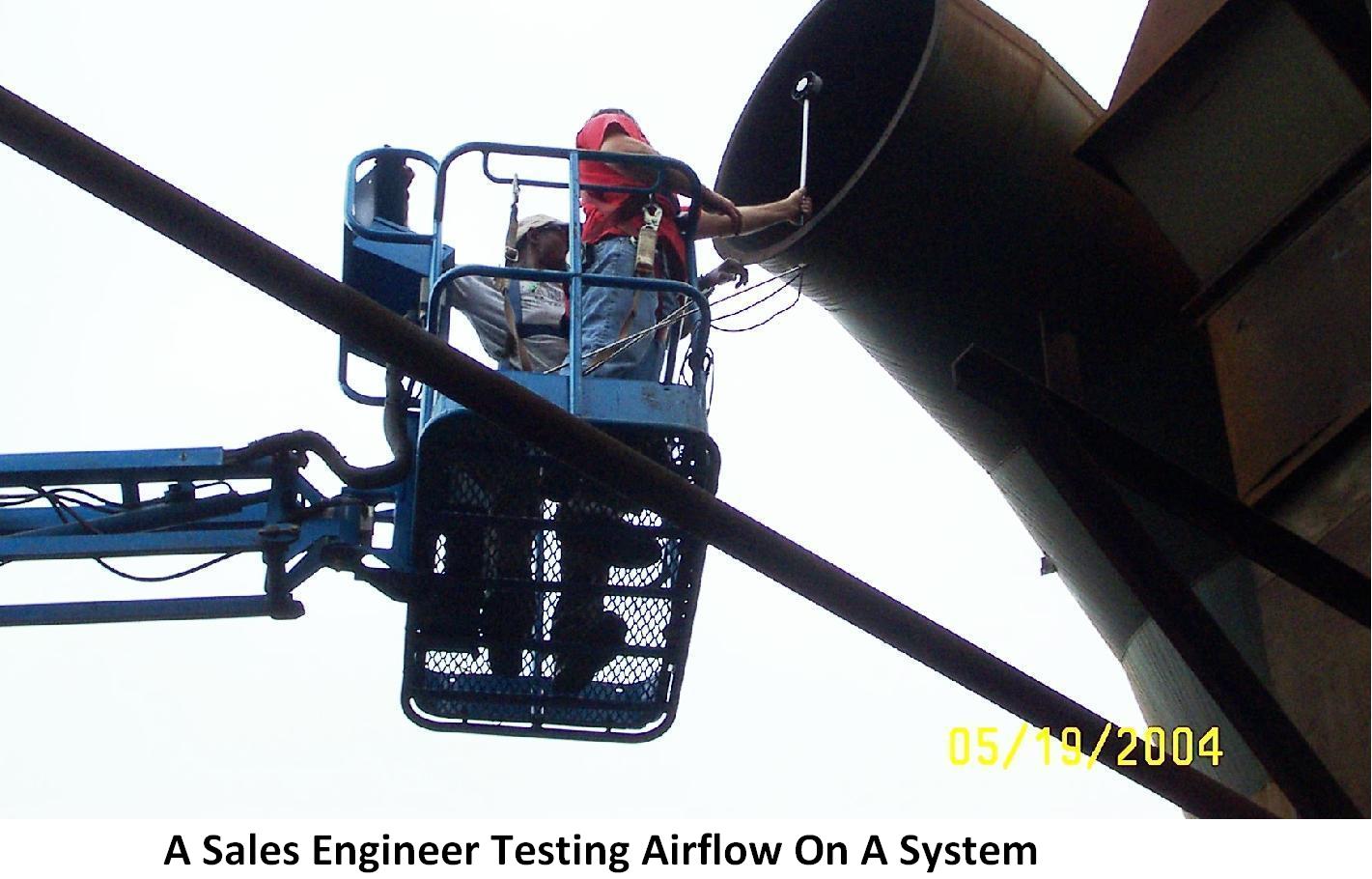 Sales Engineer
The sales engineer is responsible for developing new business throughout a geographic territory, as well as maintaining and growing business with current accounts. Their first priority is the relationship they create and develop with their customers because they are the face of the company. They travel throughout their territory to contact prospective customers and assess their needs. Additionally, the sales engineer will call on current customers to check on their applications and equipment to ensure that they are working properly, as well as evaluating any new problems or applications the customer may have.
Application Engineer
The application engineer uses the information gathered by the sales engineer and customer to start the process of designing the system and components that will be needed for the application. They work closely with manufacturers to ensure the customer is getting the best products to suit their needs while using design software to model and create the application so that it can be presented to the customer in a technical proposal. Application engineers are also contacted by customers for replacement parts and equipment as well as providing technical expertise when needed.
Sales and application engineers work closely together constantly trading the information they receive from customers and manufacturers while developing the system that the customer requires. Technical proposals will be generated through this interaction and will often be presented to customers by both sales and application engineers because they each have knowledge of different aspects of a project. These engineers need one another because of the tasks that each will need to complete in order to design and sell a safe and effective system.
As An Example
In a metal fabrication shop where they create titanium components for large industrial valves, an employee is grinding off excess material from a finished component. The process of grinding creates a dust that settles on every open surface which creates a maintenance nightmare as well as a significant hazard to employees because of the explosive nature of titanium dust. The shop manager notices this dust and decides to contact Fluid Engineering to see if there is any way this dust can be safely collected and contained.
Not long after the customer has contacted Fluid Engineering, a sales engineer who is responsible for the territory the shop is located in, will travel to the shop and begin collecting data on many different aspects of the project such as; the type of dust being collected (titanium), how much of this dust needs to be collected, the space that all the necessary equipment will need to fit into, what will be done with the dust after collection, will steps need to be taken to prevent or mitigate an explosion etc.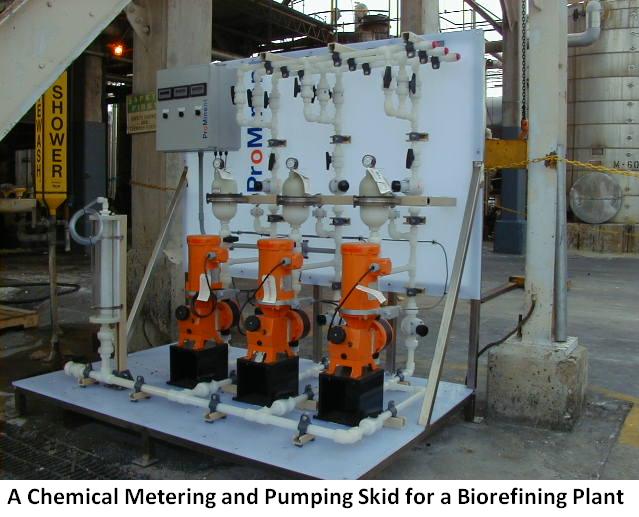 After all of the relevant information has been collected, the sales engineer will share and discuss it with his application engineer. The application engineer takes all of the data collected and begins to design a system to control the dust. Since the dust is explosive at certain concentrations, steps will need to be taken to prevent a spark or other ignition source from coming into contact with the dust. Also, the amount of air needed to pick up and convey the dust in the open environment of the shop would require massive amounts of air so the application engineer determines that the only way this dust can be effectively contained and captured is to build an enclosure where all grinding will occur, which when designed correctly will allow all the dust to be collected with significantly less air.
Requiring less air to remove and collect the dust means several things to both the customer and the engineers. The customer does not have to spend alot of money on a larger system than they need and the engineers are able to help save the customer money by designing a smarter system that can do the same work as a larger and more costly system. The engineers also benefit from the smaller and smarter design because the customer might have also contacted a competing engineering firm who designed a more expensive and unnecessarily large system. When both the proposals are heard by the customer, they will choose Fluid Engineering's, because it is smaller and better designed which effects shop operations less than a larger system and its cheaper yet can out perform the larger system.
What you can expect as a Co-op at Fluid Engineering
One of the main benefits of a Co-op at Fluid Engineering is the variety of different industries and technologies that you will be exposed to. As mentioned previously you will get to know the metal fabrication, pulp and paper, aerospace and pharmaceuticals industries as well as these:
· Automotive
· Chemical Processing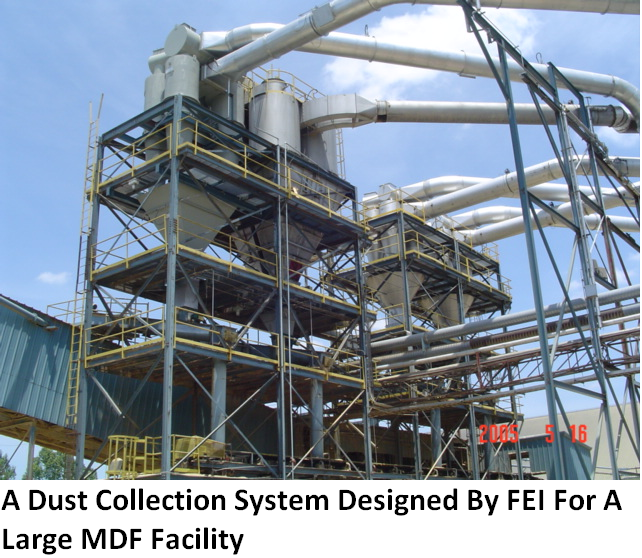 · Food Processing
· Foundry
· Minerals
· Plastics
· Power Generation
· Refining
· Rubber
· Waste Treatment
In addition to becoming familiar with these industries you will also learn about various technologies that Fluid Engineering uses to build the systems it designs like:
· Chemical Metering Pumps & Systems
· Process Centrifugal Pumps
· Fiberglass Centrifugal Pumps
· Air Operated Double Diaphragm Pumps
· Progressive Cavity Pumps
· Heavy Duty Internal Gear & Rotary Lobe Pumps
· Industrial Fans & Blowers
· Dust, Mist & Smoke Collectors
· High Efficiency Cyclones
· Scrubbers
· Odor Control Systems
· Pneumatic Conveying Systems
As a Co-op at Fluid Engineering you will work with both our sales and application engineers to gain an understanding of what they do. When working with the sales engineers you will travel throughout the southeast assisting them with anything they may need like collecting data, helping test and evaluate systems and most importantly in-person customer service. You will also work with our application engineers to see how they take the information gathered by salesmen to create and price systems for our customers. While working with the application engineers you will also learn how to construct professional technical proposals and quotes for our customers. Fluid Engineering also offers inspection, service and repair of rotating mechanical equipment with an emphasis on pumps and blowers. Co-ops will also work with our expert repair technicians assisting them with repairs to gain a hands on understanding of the equipment we sell. Please see contact information below to inquire about position.
Contact
Fluid Engineering, Inc.
2460 Ruffner Court
Birmingham, AL 35210
fei.careers@fluid-eng.com